M.E.C.H.A




Mecha meets every Friday!


MECHA

2013-2014 CLUB OFFICERS:
M.e.C.h.A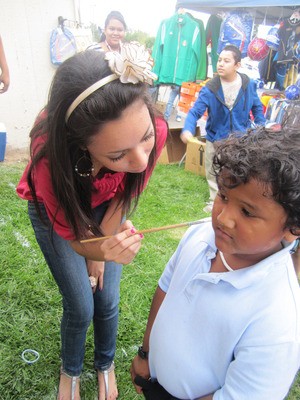 Face painting
Constitución Mechista!

The Chicano Movement of the late 1960's helped spark cultural and historical pride in our people. Chicanas/Chicanos demanded to be treated as equals and denounced the idea of forgetting our heritage and culture.
Cesar Estrada Chavez was one of the greatest labor leaders in the United States. He fought for a better life for migrant farm workers, founded the first successful farm workers' union, and was the president of the United Farm Workers, AFL-CIO. Cesar accomplished this with a philosophy of non-violence.
He fought for better labor rights. We fight for higher education. ¡Sí, se puede!